At the beginning of the tournament, each participant selects one monster to be their deck master. Each deck master has its own unique abilities and remains banished for the duration of the duel. At any point in time, a duelist may choose to move their deck master to the field. However, if the deck master is destroyed, the controller receives an auto-loss. If the deck master is used for a synchro summon, fusion summon, xyz summon, of ritual summon, that new monster is treated as the deck master. Deck master abilities may be found on the Yugioh Wikia or determined by Happy and/or Yajima.
http://yugioh.wikia.com/wiki/Deck_Master_ability
Could you please use more detail in explaining this Event and how many people would be needed for it etc?

Thanks.
Admin





Military Credits

: 32



Value

: 85,000 Gold



Posts

: 111



Join date

: 2014-01-14





























The number of participants could potentially extend to infinity. The tournament will simply be a free-for-all battle where anybody is free to challenge anybody else. But if you lose, you will be eliminated from the tournament, though you could add lives or something. The final four will be entered into a single elimination bracket. So basically, as long as there is an even number of people, this idea should work.
It's not a bad idea but the problem would be coming up with unique and fair abilities for all deck masters. The link provided for ideas only gives a few abilities and there are already a few that stand out as op (Shinato's Ark for example). There would also have to be a lot of consideration put into which cards can't be used as deck masters since they can be freely summoned at any point (The Creator God for example).



Military Credits

: 8



Value

: 77,000 Gold



Posts

: 10



Join date

: 2014-01-15





























Happy could set a few Deck Masters, and only those may be used as deck masters. This would help prevent deck masters from becoming too op. So I suppose the number of participants is limited based on the number of available deck masters, unless you create a rule that more than one participant may use the same deck master. But other than that, yes.
Depending on the archetype and all the monsters in it there has to be limits on the deck masters like saying if happy uses judgment dragon as the deck master he nukes field every turn? or if shiro has maestroke then all his monsters can prevent destruction once? limits are needed in these kind of events maybe a list with all there effects and you can only pick from whats on the list

Example:
Dark magician = Add 1 spell from deck
Stardust Spark = Protect one card for the whole turn
Star Eater = Once Per duel when a monster attacks it is unaffected by other card effects
Cyber End Dragon = When a Machine Type Fusion monster attacks a defense mode monster inflict piercing damage
And if your using a xyz as the deck master since you can't detach then maybe you can replace it with a life point cost or discard outlet Like
Evilswarm bahamut = Pay 1500 life points take control of a opponents monster
Maestroke = Pay 800 LP to prevent a monster for being destroyed
Zenmaines = Discard 1 card during the end phase of this turn destroy one card on the field
Some kind of format like that so we don't have to give ourselves a headache
_________________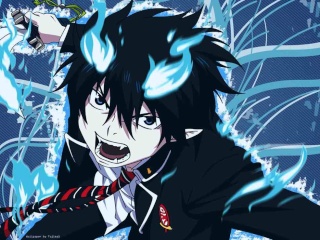 Military Credits

: 8



Value

: 78,000 Gold



Posts

: 19



Join date

: 2014-01-14





















Similar topics
---
Permissions in this forum:
You
cannot
reply to topics in this forum